Fringe fomo getting you down? Here's the best comedy to see in London right now
This article is from 2018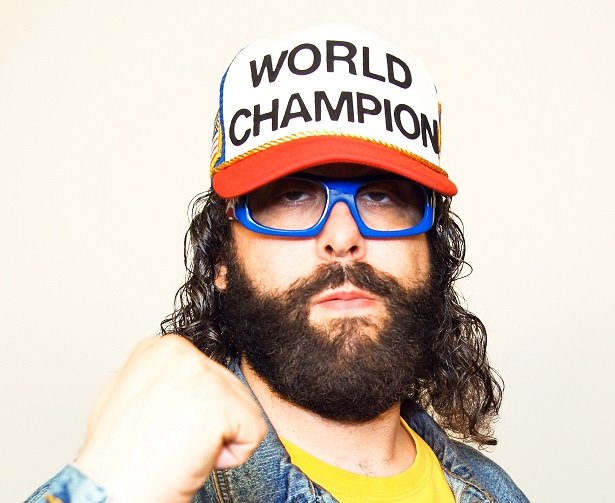 Six shows bringing the Fringe feeling to the capital
We're spelling FFOMO with two Fs, the extra one standing for Fringe. As the influx of show reviews and social media storms roll in, for those unable to attend this year's Edinburgh Fringe Festival and dip #IntoTheUnkown it's hard not to wish you were there. The good news is there is plenty of Fringe comedy to behold in the capital and you don't have to fight the crowds to see it. Here are six unmissable comedy shows happening in London right now.
100 Club Presents with the Pick of the Fringe
An obvious choice for those wanting that Fringe fix, 100 Club Presents is back, selecting the best acts from this year's festival so you don't have to. The shows will bring a winning mix of comics together for a night filled with Fringe 2018's stand-out and stand-up stars.
The headlining slot has been awarded to two-time Edinburgh Comedy Award nominee and host of BBC2's The Mash Report Nish Kumar. Critically-acclaimed Fin Taylor will take to the stage to show the audience why he's been hailed Fringe break-out star of the year. The two will be joined by a hilarity ensuing lineup of Edinburgh Comedy Award nominees, more to be announced following the festival.
100 Club Presents with the Pick of the Fringe takes place at The 100 Club, London on Thu 6 Sep.
The Comedy About A Bank Robbery
Said to be one of the funniest shows in the West End right now. A well-crafted mix of mistaken identities, love triangles and hidden agendas make-up the comically told story of the mishaps at Minneapolis City Bank as the characters are entrusted with a priceless diamond.
Set in the summer of 1958, just about everyone is a wiseguy or a crook. Brought to you by Mischief Theatre and running for its third successful year, it would be a crime to miss this production.
The Comedy About A Bank Robbery runs at the Criterion Theatre from Wed 8 Aug 2018–Sun 7 Apr 2019.
Judah Friedlander's America… Still Number One
See this show and you will actually be ahead of the curve as Judah Friedlander's America… Still Number One takes over the Soho Theatre on Fri 17 Aug, two whole days before his Fringe appearance. With both British and American political climates coming relentlessly under fire at this year's Fringe, for that true festival feeling you've got to see a show with politics at the forefront.
Friedlander has been an active comic since 1989 and regularly performs in New York's iconic dive venues. He is the face you recognise from NBC sitcom 30 Rock and his stand-up comes in the form of truly effortless comedic irony paired with his seemingly nonchalant attitude.
Judah Friedlander's America… Still Number One takes place on Fri 17 Aug at the Soho Theatre.
SH*T-Faced Shakespeare: Romeo & Juliet
The smash-hit, internationally acclaimed, award-winning, multi sell-out fringe phenomenon…. should we even continue? SH*T-Faced Shakespeare is back in London meaning you don't have any excuse to miss out on one of the best production companies that come to the Fringe year after year.
Shit-faced Shakespeare is the hilarious combination of the serious and silly, the sober and drunk. A Shakespearean classic with a twist as one cast member gets well and truly sh*t-faced whilst audience members watch the consequences unfold on stage.
SH*T-Faced Shakespeare: Romeo & Juliet runs from Wed 8 Aug - Sat 1 Sept at Leicester Square Theatre.
Bush Hall Presents with Milton Jones
Milton Jones is the English comedian you've regularly spotted in the loud shirts on BBC panel show Mock the Week. He has also popped up on Live At The Apollo numerous times and will be bringing his deadpan delivery of absurd one-liners and punchy puns to London this August.
Comedians joining Milton on stage include Shappi Khorsandi, Aisling Bea and Tom Basden. That's four Fringe shows for the price of one!
Bush Hall Presents with Milton Jones takes place on Fri 17 Aug at Bush Hall.
Anthony Jeselnik: Funny Games
A rare UK appearance from American comedian and creator of The Jeselnik Offensive, Anthony Jeselnik will take to the stage for his new show Funny Games.
Best known for his hit Netflix specials Caligula and Thoughts & Prayers, the stand-up is a master of the well-crafted joke. He comes to London for two nights ahead of his Fringe run.
Anthony Jeselnik brings Funny Games to Leicester Square Theatre on Mon 20 and Tue 21 Aug.