Who's playing at Forth on the Fringe 2019 at Edinburgh Playhouse
This article is from 2019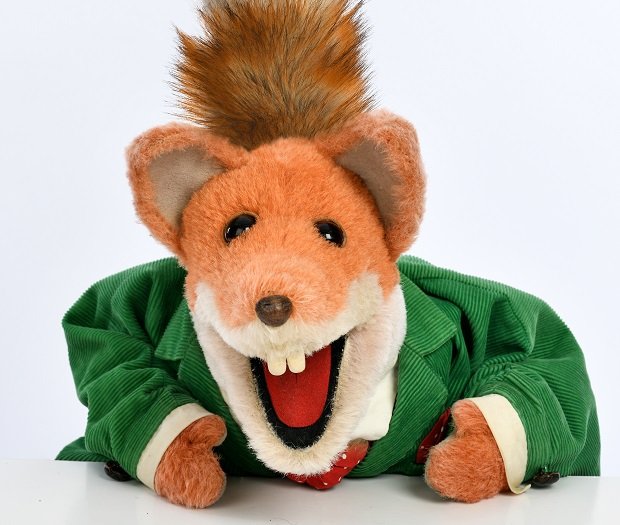 Milton Jones, Reginald D Hunter, Cirque Berserk, Basil Brush and more take over the Playhouse this August
Now in its eight year, Forth on the Fringe has marked itself into the Fringe's annual programme. Forth 1's radio breakfast show hosts Boogie and Arlene will return to showcase an eclectic mix of comedy, music, cabaret and dance across three shows on Fri 9 and Sat 10 Aug at Edinburgh Playhouse. Tickets for all shows are available now.
Forth 1 has declared its line-up as the most unmissable collection of acts the playhouse has to offer this year. The roster includes Ed Byrne, Milton Jones, Andrew Maxwell, Jason Byrne, Bec Hill, Christina Bianco, Gingilla, Basil Brush and many more. See the full line-up below.
Fri 9 Aug 8pm
Ed Byrne, Milton Jones, Andrew Maxwell, Colin Cloud, Christina Bianco, Craig Hill. Ginzilla, My Land, TheTap Pack and Ish Dance Collective.
Sat 10 Aug 1.30pm
Jimeoin. Whose Line is it Anyway, Patrick Monahan.,Camille O Sullivan, Little Death Club, Bec Hill. Flip Fabrique, Cirque Berserk, Baby Wants Candy, Ben Hart, Noise Boys and Rachel Fairbairn.
Sat 10 Aug 8pm
Jason Byrne, Fred Macaulay, Reginald D Hunter, Sanjeev Kholi, Basil Brush, Arrabella Weir, Frisky and Mannish, Magical Bones, Shlomo, Mark Nelson, Yuck Circus and Okham's Razor.
Forth on the Fringe runs at Edinburgh Playhouse on Fri 9 and Sat 10 Aug. Tickets are on sale now.