This article contains one or more affiliate links. If you follow one of these links, and make a purchase, we receive a commission.
Idles, Joesef, Holly Humberstone and more added to Connect Festival 2022 lineup: how to get tickets
This article is from 2022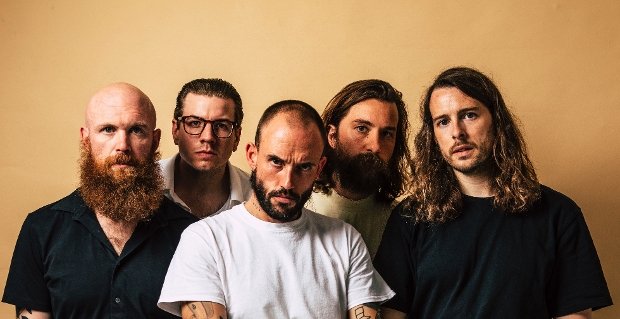 The acts join other headliners Chemical Brothers, Jon Hopkins and The National at the Edinburgh musical festival this summer
Edinburgh's Connect Festival have announced another wave of acts in their 2022 lineup. Tickets are on sale now.
The event will take place from Friday 26 to Sunday 28 August at the Royal Highland Centre Showground and promises a weekend of live entertainment ranging from emerging acts to award-winning headliners.
Idles, Jessie Buckley & Bernard Butler, Holly Humberstone and Joesef are among the latest acts to join the Edinburgh musical festival lineup. Other acts included in the bill are Bombay Bicycle Club, Idlewild, Chemical Brothers, The National, Bonobo, The Twilight Sad and more. See the full line-up so far below.
British rockers Idles are set to take to the Grand Parade stage on Friday 26 August alongside Jessie Buckley and Bernard Butler who, for the first time, will perform material from their debut album For All Our Days That Tear The Heart which is set to release next month.
Scottish soul pop singer and the BBC Sound Of 2020 'artist to watch' Joesef will also perform on the first day of the festival, showcasing his latest release 'It's Been A Little Heavy Lately' and fan-favourite 'The Sun Is Up Forever'.
He says, 'Really buzzing to play Connect Festival. It's really cool being in amongst such an amazing line up, many of whom have inspired me massively. Canny wait.'
Here's the full 2022 line-up so far:
Friday 26 August: Idles, Jon Hopkins, Black Coffee, Jessie Buckley and Bernard Butler, John Grant, Charlotte Adigéry & Bolis Pupul, Future Utopia, Maeve, Joesef, Moses Boyd, LYRA, Cloth, Jealous Of The Birds, LVRA, Optimo (Espacio), India Jordan, Hammer, TAAHLIAH, Pocket
Saturday 27 August: The Chemical Brothers, Bonobo, The Twilight Sad, Caribou, Holly Humberstone, Chloe Moriondo, Ride playing Nowhere, LOW, Matt Maltese, Willie J Healey, Swim School, Erol Alkan, Dance System, Nightwave, Push It, Nadia Summer B2B DIJA
Sunday 28 August: The National, Mogwai, Bombay Bicycle Club, Little Simz, Self Esteem, Black Country, New Road, Rae Morris, Idlewild playing the Remote Part, Admiral Fallow, Sudan Archives, Dehd, Hamish Hawk, Lizzie Reid, Geese, Kathleen Frances, Horse Meat Disco, sam Gellaitry, Jamz Supernova, Barry Can't Swim, Rebecca Vasmant, Karma Kid
Tickets for Connect Festival 2022 are on sale now.