Get tickets for real life Narcos story about the downfall of druglord Pablo Escobar in Edinburgh this August
This article is from 2017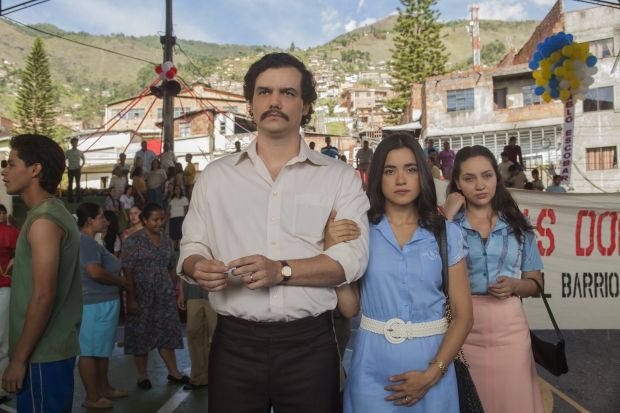 DEA Agents Steve Murphy and Javier Pena will be in conversation for four nights during the Festival
The real life story of the take down of one of the most feared druglords in history comes to Edinburgh this August. 'Narcos – A Conversation on the capturing of Pablo Escobar with DEA Agents Steve Murphy and Javier Pena' will give lucky ticket holders the chance to hear, up close and personal, how the downfall of the prolific and gruesome 'King of Cocaine' came about.
Murphy and Pena's story inspired the hit Netflix series Narcos, which tells the story of Colombia's infamous drug cartels and Escobar's fight to maintain his position as its most powerful player.
It's a must see for any fans of the show, or anyone interested in the fascinating power struggle, and the life story of a man acclaimed by some as a 'Robin Hood' figure – financing football teams and funding community projects with his wealth – but who was one of the most wanted, and dangerous men on the planet.
The show runs at Edinburgh's New Town Theatre, from Fri 4 Aug-Mon 7 Aug. Don't miss out.
Tickets are available on Fri 28 Apr at 9am.