Get tickets for Sage Francis and B Dolan at the Edinburgh Festival Fringe
This article is from 2017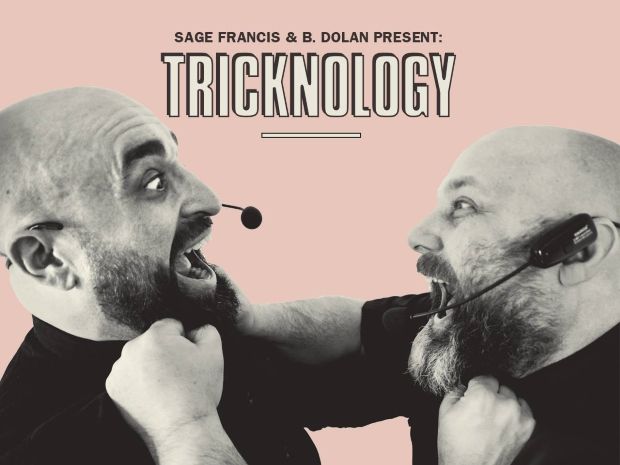 American emcee-poets are known for their lyricism, activism, humour and provocative performance art
Sage Francis and B Dolan have announced their return to the Edinburgh Festival Fringe, with tickets available now.
Following on from their smash success 2016 show Strange Speech/Famous Development the duo – renowned for their lyricism, activism, humour and provocative performance art – are back with Tricknology at George Street's New Town Theatre.
The hour-long show will see the bearded stars expose – in their own words – the 'diabolical trickery' of slam poets, battle rappers, improv comics, self-help gurus, life coaches, faith healers and reality TV presidents.
Expect a fast paced and energetic show. Tricknology runs from Fri 5 Aug – Sun 27 Aug (not Mondays) at Edinburgh's New Town Theatre at 6.35pm.
Tickets are on sale now.