Whilst every effort has been made to ensure the information displayed here is accurate, always check with the venue before attending.
Edge Festival

The Edge Festival has not taken place since 2011.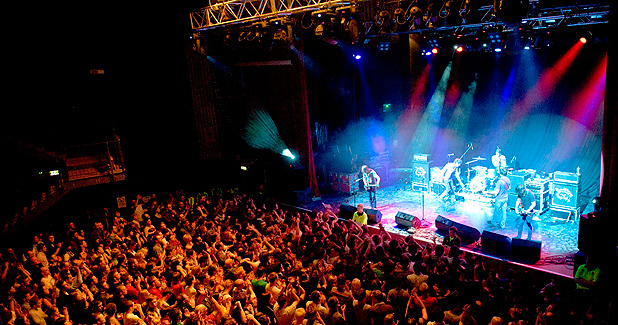 Formerly known as T on the Fringe, August's largest pop music festival, The Edge, has already managed to impress festival-goers and critics alike with that same enthusiasm and love for a tune that consistently sees Scotland touted as one of the best countries in the world for bands to play.
It's this drive for the best that has seen international stars such as Pixies, Arcade Fire, Muse and Morrissey being attracted to the city in both of the festival's incarnations, impressing sold-out crowds in Edinburgh's largest venues and stadiums, and rivalling anything else the city has to offer in August.
The Edge is about more than just the big names though, this is a festival that prides itself on being a showcase for more home-grown talent too. Scottish heroes Frightened Rabbit, The Twilight Sad and Broken Records have been given the chance to play to a giddy festival crowd in recent years, and you can be sure the next Idlewild or Franz Ferdinand will find their way onto The Edge just before they make the big time.
Official website: theedgefestival.com