Whilst every effort has been made to ensure the information displayed here is accurate, always check with the venue before attending (especially during the Covid-19 pandemic).
Edinburgh International Science Festival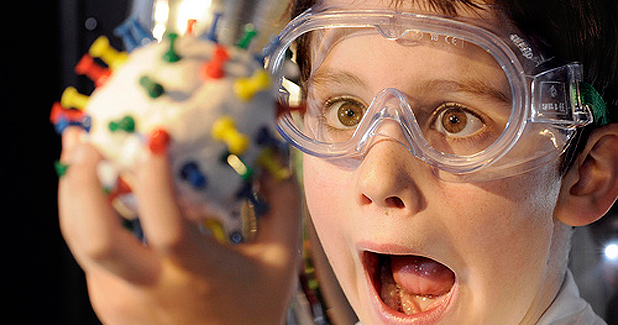 Do you ever want to learn, but don't want to go through the rigmarole of reading things and writing notes and paying proper attention to very dull people in hot, busy classrooms? Don't worry, Edinburgh has the solution for you. And there's no over-excited Johnny Ball in sight.
The Edinburgh International Science Festival has been encouraging young minds to understand the world they live in for over 20 years, with thousands of budding Newtons arriving each April to unravel the many mysteries posed in dozens of events at the City Art Centre. And this really is a family learning experience, with hands-on exhibits, presentations and workshops all developed with an aim to give the children that 'wow' moment when something truly amazing is explained to them in a fun, thrilling way.
From robots (lots of robots) to computer animation, via the wonders that go on inside the human body, this is complex stuff made simple, and perfect for the family who like to take home a little more than a baseball cap and a key-ring from a day out.
Official website: www.sciencefestival.co.uk