Whilst every effort has been made to ensure the information displayed here is accurate, always check with the venue before attending.
Edinburgh Mela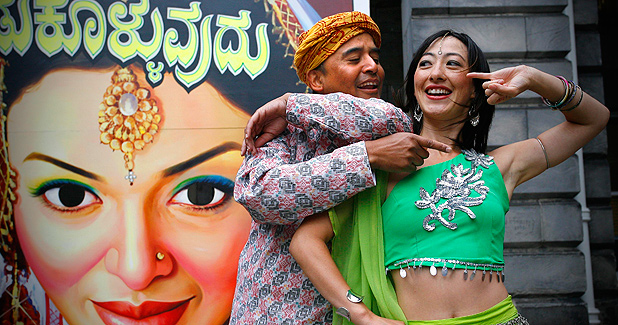 Founded in 1995 to showcase the talents of Edinburgh's ethnic minorities, Edinburgh Mela has now grown to regularly attract more than 20,000 people to its extraordinary range of theatre, dance, music and art, and it doesn't take much to see why.
Taking its name from the Sanskrit word for 'gathering' or 'to meet', Mela has come to represent the widest reaches of the Edinburgh festivals, attracting the most exciting and colourful acts from southern Asia, as modern Scotland's diverse mix of heritage and culture is celebrated in style.
For 2017 the Mela has evolved into a week-long festival culminating in an outdoor weekend event on Leith Links. You'd be hard-pushed to miss the Bollywood-meets-Holyrood magic on offer, with bhangra beats, dance workshops, food from around the world and a wardrobe of costumes that Grace Jones would blush at. Just don't expect to get away without joining in the fun yourself.
Official website: edinburgh-mela.co.uk