Whilst every effort has been made to ensure the information displayed here is accurate, always check with the venue before attending.
Edinburgh Tradfest

Tradfest Dùn Èideann (Edinburgh) is a celebration of traditional Scottish arts and culture.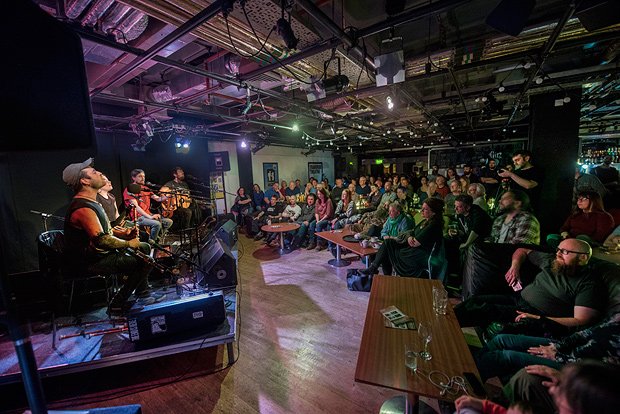 Lankum performing at Edinburgh Tradfest / Photo by Douglas Robertson
Edinburgh's Tradfest kickstarts the summer season with a feast of folk arts – music, storytelling, dance, folk film, literature, talks, crafts and visual arts – across Scotland's capital. It is inspired by the traditions of May Day and Beltane and showcases cultural traditions with a contemporary spin.
Official website: edinburghtradfest.com