Whilst every effort has been made to ensure the information displayed here is accurate, always check with the venue before attending.
Festival of Politics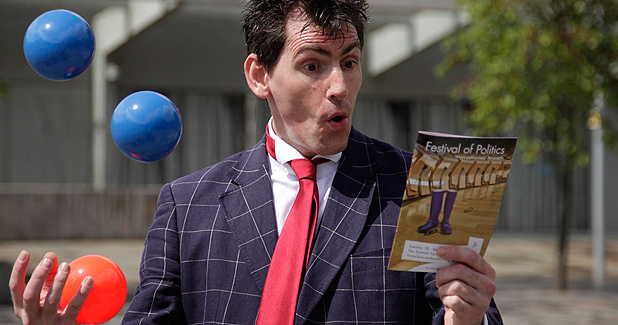 Away from all the chaos, the comedy and the craziness of the Fringe comes the chaos, the comedy and the craziness of politics.
Getting its own platform in 2005, The Festival of Politics is now a main part of the latter stages of the summer season, and should see debates as heated as an Underbelly cavern in mid-afternoon, and even more fervent critics!
Expect big names from both politics and culture to step up to the plate as the controversial Scottish Parliament building plays host to even more controversial subject matter. Things only spark controversy when people care though, and each talk and discussion on offer during the week will bring up an idea or issue that matters to many, with past topics including the rise in sex traffic to the UK, the legality of Facebook and the continuing disaster that is the world economy.
This is your chance to join in the debate on the past, present and future of Scottish, British and world politics. And there'll be some entertainment along the way too.
Official website: festivalofpolitics.scot