Whilst every effort has been made to ensure the information displayed here is accurate, always check with the venue before attending.
Forest Fringe

Grassroots performance festival Forest Fringe occupies Out of the Blue Drill Hall in 2013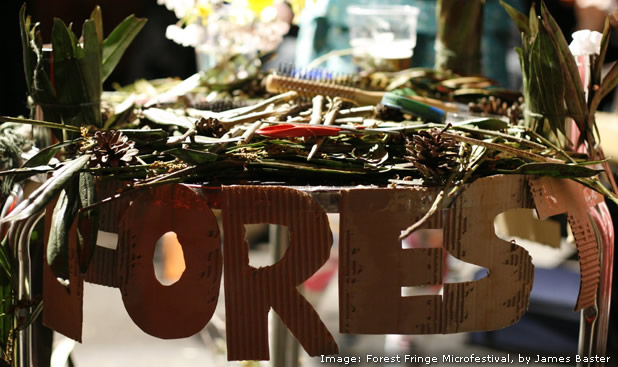 The Forest Fringe's original manifesto could not have been more aupicious: 'Making space for risk and experimentation at the Edinburgh Festival and beyond.'
Originally launched at The Forest venue in 2007 with the intention of building a bridge between audiences and performers and enabling 'exciting, improbable and spectacular' things to happen, the 2013 edition of Forest Fringe takes place in the Out of the Blue Drill Hall on Dalmeny St, off Leith Walk. It continues its efforts to promote a collective-based approach to the arts through free workshops and an variety of activities, including world dance, independent art exhibitions, grassroots creative projects and more. Perfect for those interested in the progressive and conceptual, this festival is one that seeks to embody the original 'spirit of The Fringe'.
Official website: www.forestfringe.co.uk