Whilst every effort has been made to ensure the information displayed here is accurate, always check with the venue before attending.
Just Festival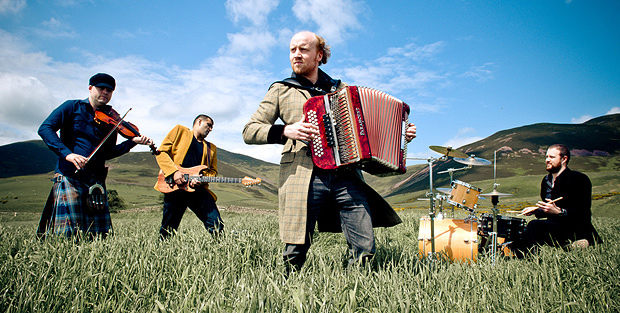 True to the spirit of the Edinburgh Festivals as a whole, the Just Festival is international, multi-cultural and multi-faith. Formerly known as the Festival of Spirituality and Peace, it promotes open dialogue across the divisions of race and religion, focussed around a core programme of 'conversation events'. It was set up by the Edinburgh Inter-Faith Association, the Edinburgh International Centre for World Spiritualities and Creative Space in 2005 as a branch of the expansive Edinburgh Fringe, and acquired festival-in-its-own-right status in 2007. With audiences of around 3,500 at the outset to almost 20,000 three years later, this is Edinburgh's fastest growing festival.
For three weeks in August, the Just Festival hosts events in the Central Mosque, various Church of Scotland kirks and and cathedrals and at The Filmhouse. In addition to the 'conversation events' for which it is famous, this Festival puts on visual art displays; film screenings; performances of dance, music, poetry, drama and comedy; workshops; and prayer and meditation sessions.
Inspired by the post-WWII founding principle of the Edinburgh International Festival to 'provide a platform for the flowering of the human spirit', the modern-day Just Festival 'seeks to reawaken the heart of the festival for people who, after 9/11, want to work together for a peaceful future.'
Official website: www.just-festival.org